There is more to Nice than the Promenade des Anglais! The city has secret places that you - indeed the locals - may have never seen.  Spellbound by the sea and panoramic views you probably passed these places without even noticing.
Here is our selection:
1/ Backstage at the Opera House
Did you know that you can go backstage at the mythical Opéra de Nice. Built over 130 years ago, it has been a listed historical building since 1992.  It holds secrets and surprising tales full of upheaval that you will have the opportunity to find out about when you visit!
Tours last around 1.5 hours and are led by a guide from the City of Nice Heritage Centre (Centre du Patrimoine).
The tour starts with the outside of a building, particularly the northern façade on rue Saint-François- de-Paul. You will then take in the lobby, the Italian-style theatre and its three levels of boxes, the Montserrat Caballé foyer and the amphitheatre.
2/The Russian cemetery
This is undoubtedly one of the cemeteries with the best coastal and sea views! But why a Russian cemetery? It dates back to the 18th century when a large Russian colony was established on the Côte d'Azur owing to the region's ideal climate! Among the 900 tombs you can find Orthodox celebrities such as princesses Galitzine and Yourievska as well as the poet Georges Adamovitch, among others.
3/ The Port of Nice Prison
Built in Nice's Lympia district in the 18th century by the Duchy of Savoie, the prison (Lou-Barri Long, as it was called by locals, or "the long wall"), housed many prisoners in the harshest of conditions. Following its closure in 1887, the city turned it into an art gallery.  Today it is the only prison on the French mainland to have been kept in its original condition, alongside those in New Caledonia and French Guiana.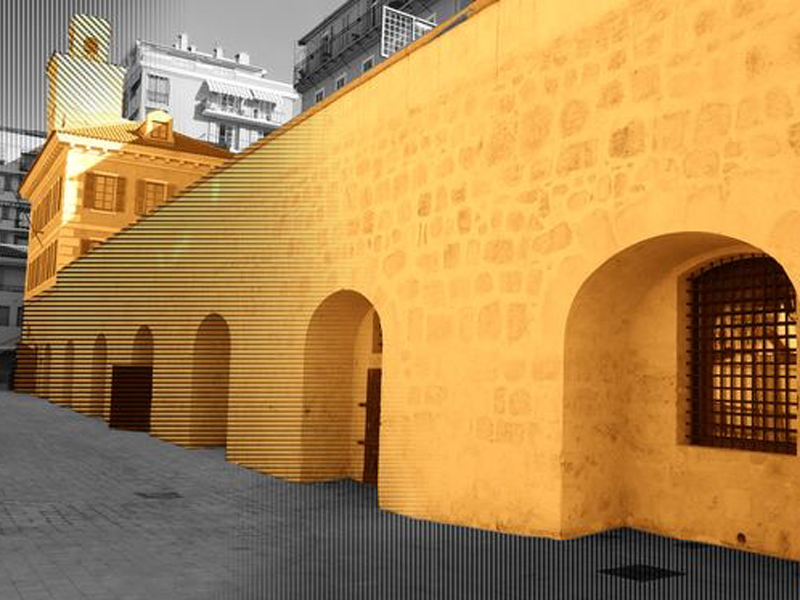 4/ The archaeological crypt of Nice
The archaeological crypt of Nice was brought to light during excavations for the construction of the Tramway.
This exceptional site, comparable to the crypt of the Louvre in Paris, is classified as one of the Historic Monuments. Visit between rampart and paillon, the medieval fortification and bastions of the sixteenth century. From the Middle Ages to the modern times, you will see five centuries of history presented here.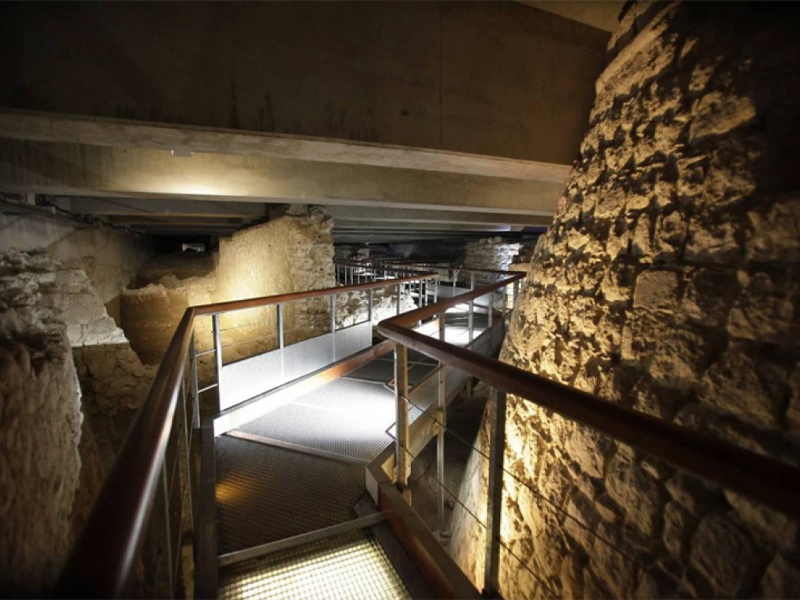 5/ La Réserve in Nice
Far from the Promenade des Anglais and its busy beaches. This little gem is hidden on the outer and more peaceful part of Nice Harbour, overlooked by the restaurant « La Réserve », highly appreciated by the locals.