Spoiler alert! Once again, this Summer boredom is not an option on the French Riviera. Unforgettable experiences and internationally-renowned annual events are the order of the day. From Monaco to Cannes, you will find truly unmissable events during your stay on the Côte d'Azur.
Les soirées estivales des Alpes-Maritimes (Summer Evenings in Alpes-Maritimes) - From 28 June to 22 September 2019.
The programme includes some 400 free shows across the 154 municipalities of the Alpes-Maritimes. Classical, jazz and local music as well as international artists and even dance...there is something for everyone! Still not sure?  Stop by the event website to find out more about the programme and venues!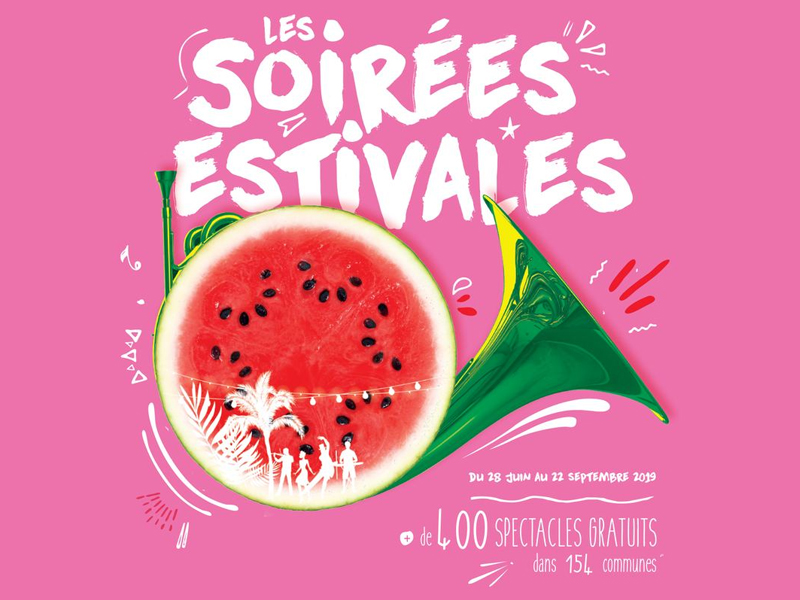 Monte-Carlo Sporting Summer Festival - MONACO - from 6 July to 18 August 2019
The place to be for any music-lovers passing through the Côte d'Azur, the prestigious Monte-Carlo Sporting Summer Festival invites you to Monaco's unmissable evening venues: l'Opéra Garnier, la Salle des Étoiles. Don't delay.  Check out this festival and rub shoulders with the biggest international stars!
Festival d'Art Pyrotechnique (Festival of Pyrotechnic Art) - CANNES - from14 July to 24 August 2019
Each Summer evening, on the Croisette de Cannes, over 100,000 people gather to watch the bay light up. It is an opportunity for pyrotechnicians of all nationalities to come together to decorate the sky with a thousand fireworks, for the enjoyment of young and old!
Nice Classic Live - NICE - from 15 July to 9 August 2019 - from 27 September to 29 September 2019
Nice Classic Live will turn the Cimiez Monastery into an opera house... In this, its second year, the festival will assert its identity and put on unique concerts!
"Nuits du Sud" (Southern Nights) festival - VENCE - from 19 July to 2 August 2019
Like every July, this year the Place du Grand-Jardin will play host to the crazy "Nuits du Sud" (Southern Nights) festival, an unmissable world music event. Some major names will be there in its 22nd year! In a unique setting at the heart of the Cité des arts, you will find Aziza Brahim, Cœur de Pirate, Gilberto Gil and many more.
Festival de Musique de Menton (Menton Music Festival) - MENTON - from 25 July to 13 August 2019
Menton Festival is celebrating its 70th birthday! An exceptional lifespan and history which owes its magic to a combination of its mythical location on the Saint-Michel square and the talent of the biggest artists from the world stage. Come see Jordi Savall, Zefira Valvova_
Les Plages Electroniques (Electronic Beaches) - CANNES - 9 - 10 - 11 August 2019
The "Plages Électro" festival, an unmissable event due to its setting and "beach party" atmosphere, promises you a crazy night! The festival, which is held on the roof terrace of the Palais des Festivals, has become a major event in the calendar for locals, particularly due to international headliners! Check out the best of the French scene: DJ Snake and his sidekicks TCHAMI, MALAA & MERCER. Now is the time to book your tickets!
Nice Jazz Festival - NICE - from 16 July to 20 July 2019
In keeping with its reputation as an inclusive family event, Nice Jazz Festival will once again this year play host to a number of big names from the
global scene including Black Eyed Peas, the unrivalled Nile Rodgers with Chic, the 1990s icon Neneh Cherry and the talented Angèle...
Riviera Holiday Homes, the specialist of seasonal lets on the Côte d'Azur offers accommodation close to all the events! Now is the time to book your holiday on the Côte d'Azur! It's this way